English Version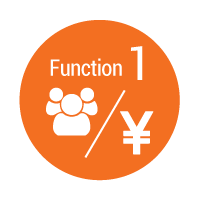 Sales Activity Box
Easybox supports daily sales activity!
In order to build relationships to your clients, Easybox supports your sales and marketing activities. In order to level sales actions which depend on each sales person's ability, it also provides your team to the improvement of sales results.
Example:
Sales Force Support Function…

There are many other useful functions for sales actions!
Contract Management Function
When the expiry of the contract comes close, Easybox let you know next updating actions automatically.
Business Discussion Management Function
Easybox provides the list of business discussions, the each response incline. It's easy to recognize the number of discussions and estimate sales amount at a glance.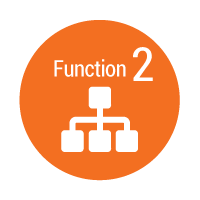 Group Box
Share the information rapidly and empower your team!
Easybox provides you to the necessary functions for daily works such like submission, notice e-mail, schedule, video conference, instant message, and so on. You don't need to use another services.
Example:
Information Sharing Function…
Sharing the information provides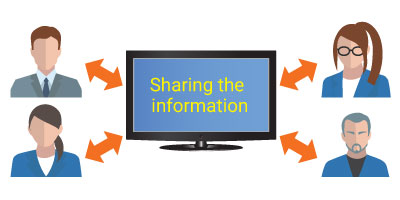 Inform to team or in-house, using "Forum"
Exchange the knowledge each other, using "FAQ"
Share a document to the colleague, using "Data sharing folder"
There are many other useful Group Box functions!
Submitting Function
Submit a business trip, expenses adjustments, through on-line. It's easy to recognize the expenses usage situation at one time.
Video Conference and IM function
Easy to communicate rapidly by using Video Conference and Instant Message functions.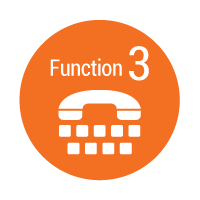 Inquiry Box
Process huge amount of "Inquiry" or "Support matters" efficiently!
Easybox provides you to manage inquiries which is about products or services from the customers, or about IT system from in-house. It's possible to prevent from leakages and recognize current status.
Example:
Inquiry Management Function…

There are many other useful Inquiry Box functions!
Warning Function
When the expiry date comes close, the representative will receive a warning message. Prevent from leakages.
Listed Management Function
Easy to manage and organize the inquiry lists with priority and status.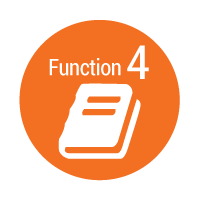 Document Management Box
Easy find out important documents like estimated or contract documents!
How long have you taken times to find out important documents in order to complicate shared folder's level? The Document Management Box organizes those documents so let you find out them easily. It is also easy to manage files and documents that wouldn't have used for a while.
Example:
Document Management Function…
Store the huge number of documents safely!

Store and share the documents into secured access authority. Just in case documents take away, protect it by SSL.
Reduce wasted times to search a document!

Organize by keywords, like estimated documents, contracts, manual or regulations. It helps you to find out the one you need.
There are many other useful Document Management Box functions!
Edition Management Function
Saving the update histories can restore mistyping or delete-miss immediately.
Document Saving Function
Contracts or receipts can be saved with prevented from delete-miss.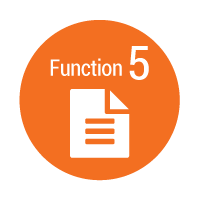 Ledger Management Box
Easy making forms used in-house!
Easybox provides the function which manage ledger or furnishing. It also manages employee's list, health check and attendance status. Many operations are reduced by automatic notification.
Example:
Ledger Management Function…

There are many other useful Ledger Management Box functions!
Automatic Notification Function
Inspection for furnishing will come close, the representative receive automatic notification.
Health Check Function
Check the employee's health condition, care and lead the good attendance.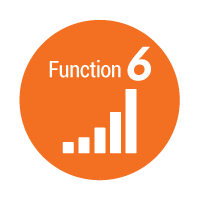 Dashboard Box
Visualize sales performance or financial condition on graphical dashboard!
Visualize all the information which set each boxes in Easybox. Recognize seles status, estimated results and budget at once. Easy box combines business decision and improvement.
Example:
Dashboard Function…
Company Name :
Artisan Inc.
Head Office:
Tokyo Head Office
Tokyo Chofu City Tama river 5-13-3 Sunny Court 1F
Business Description:
Support for system requirements definition
System design, construction, development support consulting
System proposal support, construction support, various designs, manual preparation, training for the Microsoft products for corporate users (Dynamics CRM, SharePoint, Office, Exchange, Active Directory, Office 365, Microsoft Azure, etc.)
Book writing, IT publication creation support
URL:
http://artisan.jp.net/
クラウド・ハブ コミュニティ
メンバーにご登録いただきますと次のサービスをご利用いただけます。(ご登録は無料)
資料のダウンロード

Easyboxの説明資料やマニュアルなどをダウンロードしてご利用いただけます。

---

会員への訪問説明

貴社に訪問してEasyboxの内容をご紹介いたします。(現在はクアラルンプールのみ訪問可能です。)

---

無償トライアルサービス

貴社内で評価していただくため、30日間 Easyboxを無償でご利用いただけます。

---

クラウドサービス導入後の活用サポート

クラウドサービスのご契約後、貴社でご活用いただくためのサポートを提供いたします。(一部、有償の場合がございます。)