Why business should consider about IoT to lead the Industry
2022/05/02
The internet of things (IoT) can benefit a wide range of organizations. But IoT systems require professionals who have knowledge about networking, big data, sensing, and Artificial Intelligence (AI) technology to give a complete system for a product or service.
But are Malaysian corporations spending that money wisely?
Before moving forward with an IoT solution, business owner must own the the vision on the purpose and goals, with a long-term view of how they will leverage the technology to drive business value.
Building an ecosystem
Business leaders are urged to think holistically about the use cases and outcomes of IoT projects. For instance, an organisation wanting to reduce energy usage might go beyond energy monitoring system or even using alternatives energy like solar power system.

It is important to understand IoT devices as part of an ecosystem, rather than treating them as isolated components. For example, retailers that combine data from point-of-sale terminals with information from cameras monitoring customer movement can measure the success of changes to store layouts or digital signage.
Only by connecting all the information, all the solutions and, more importantly, all the data, point by point, can we truly pursue digital transformation.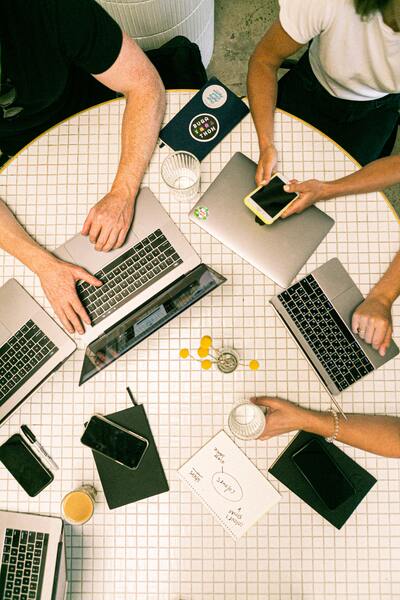 Bringing it all together
Company that's created a broad, connected IoT ecosystem shall garner the best benefit from the technology. The companies that already taking advantage of digital technologies are often the largest, as they have the resources to spend on investing in technology and building new business processes. However, a supply chain is only as strong as its weakest link, which is where the holistic perspective becomes important.

Businesses must view their digital transformation efforts holistically across their organization, but they also need to think holistically across the industry. All stakeholders have to work together to adopt technologies that can make the production or delivery process better.
Retailers typically have a set of disparate devices and point-of-sale solutions implemented across the business. To enable digital transformation, they must be able to more effectively deploy and manage these solutions and, more importantly, connect the data across platforms to drive better business decisions.
To achieve the same success, other business leaders will need to think broadly about the implications of IoT.
Start small with tests and trials so that you can ensure that the solution you are building not only solves the problem, but that it integrates easily with your current IoT ecosystem and it delivers value back to your business.
« Do restaurants need to address Digital Transformation Initiative? | Microsoft unveils new website building platform - less reliance on ... »