CloudGate
Option CloudGate, Smart Wireless M2M solutions
---
CloudGate is the carrier-approved M2M solution platform that delivers device connectivity, security and processing power for global M2M applications.
Quick and cost-effective to implement, each device comes with CloudGate Universe, Option's cloud-based configuration and deployment platform, as well as the CloudGate SDK for rapid application development and the CloudGate HDK for prototyping custom expansion cards. A pre-built library of software applications and a selection of modular hardware extensions means that CloudGate solutions deliver ease of deployment and maximum flexibility.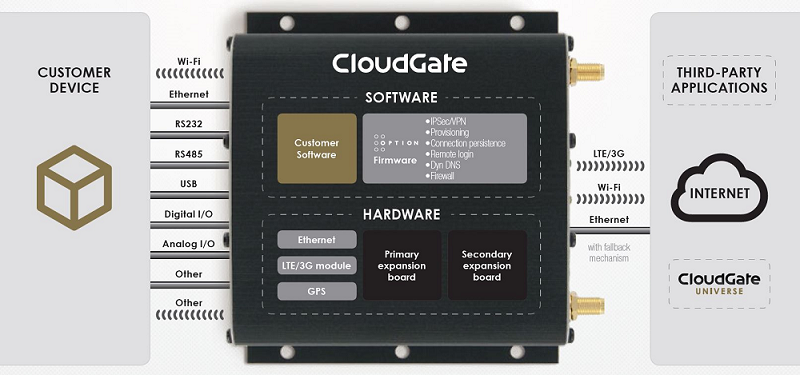 One of Malaysia's leading green energy companies, sought to connect and monitor their solar PV plant and send their information into the cloud.Since each inverters in solar PV plant had an RS232 port, CloudGate connected to each and converted their serial data to digital. Data from multiple inverters monitoring different sources were then routed through a single CloudGate Gateway device – which was equipped with custom software and board to gather and concentrate the data before sending it to a server.This ability to both concentrate and transmit information was the main reason CloudGate was selected for this application.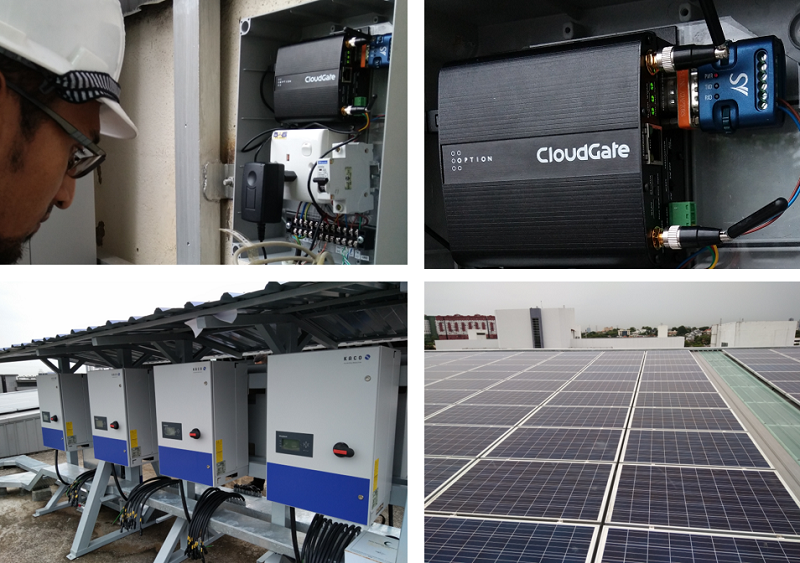 ---
Headquartered in Belgium and with offices in Europe, the United States and Australia, Option specializes in wireless solutions enabling Machine to Machine (M2M) communication.
With more than 25 years of experience and many industry firsts, the Company is ideally positioned to offer efficient, reliable and secure solutions across a variety of industries and applications.
Option partners with system integrators, value added resellers, application platform providers, value added distributors and network operators to bring tailor-made solutions to customers around the world.
CloudGate is an M2M solution platform that provides a secure and flexible communication environment to connect each IoT device to cloud services.